Transformational Breath Workshop
---
Friday 30th September 2016 with Sam and Via
---
---
Join us Friday 30th at Yoga 108 Bali for a special Transformational Breath Workshop with Sam and Via.
A simple technique that opens up the full potential of our breathing system for better physical and emotional health. Natural and safe, the benefit includes: increase energy, reduce anxiety, detoxification, better immune response and increased ability to deal with stress.
Friday 30th September – 1pm-4pm
150.000 per person 100.000 for locals
More information, please feel free to contact:
Via Wijaya +628176881511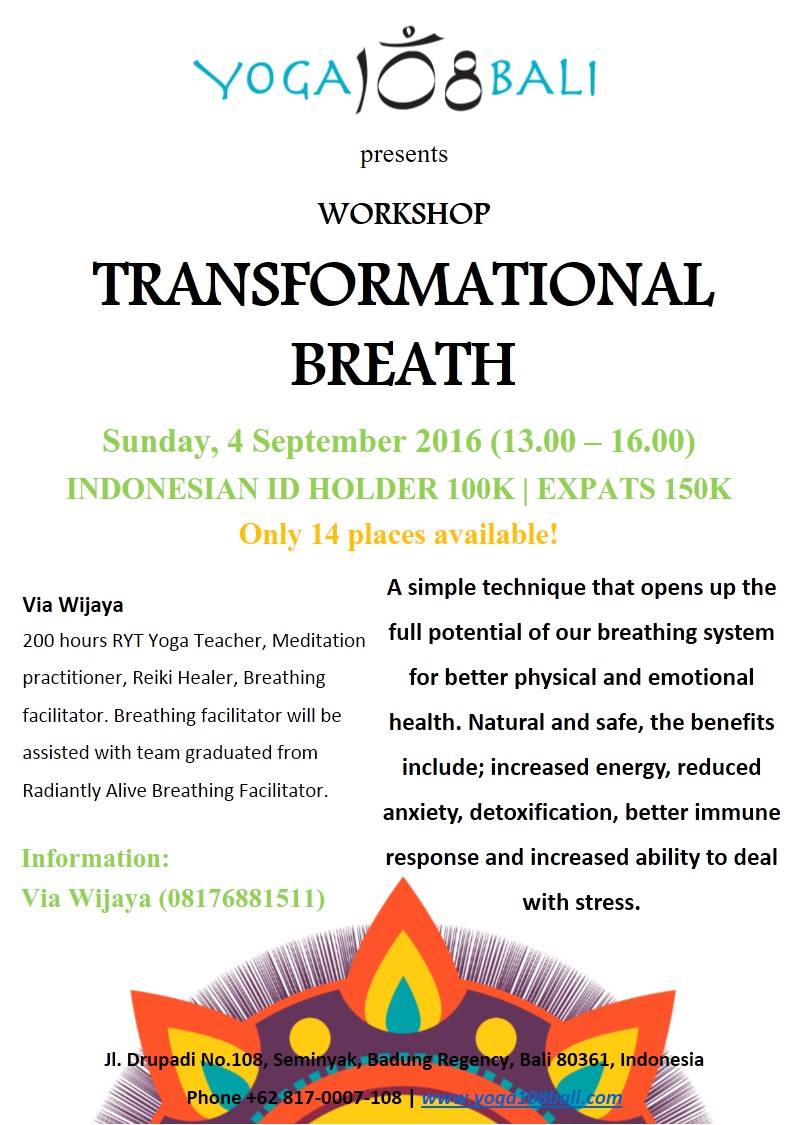 ---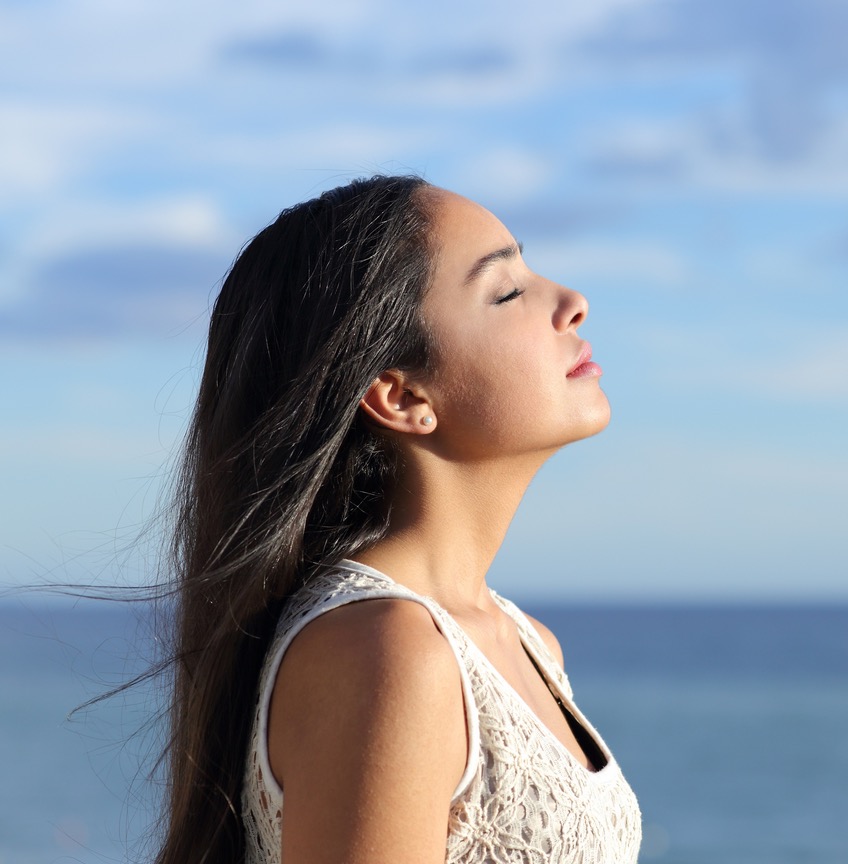 location
keep in touch
Samuel Henry, UK
Freedive Instructor, Transformational Breathing Facilitator
Sam is a freediving instructor, yoga teacher and transformational breathing coach from the UK. After completing the Breathwork Facilitator Training at Radiantly Alive Studio Ubud with Daniel Aaron and Giten tonkov in 2015, Sam went on to facilitate many transformational breathing workshops around Bali.
He believes that breath is the core of life. When we breathe properly, we will be able to act properly both to the society and ourselves. Although freedive encourage their participants to hold their breath, the opposite of the transformational breathing technique, it gives a complete perfection to the whole process of growth within your own breath. At the end, we all need incorporate breathing properly in our lifestyle.
about via wijaya
Yoga Instructor, Meditation Facilitator, Reiki Healer
Via has been practising yoga for about eight years, however only active teaching since two years ago. Her experience grows rapidly, keeping the balance to the market demands. Currently she is teaching many yoga asana (postures) classes, starting for Vinyasa Class, Hatha, Absolute Hot Yoga and soon will also teach Anti-gravity asanas and Yoga Therapy. Her students range to all ages, all gender with all different physical and non-physical challenges.
She actively promote the importance of "breathing properly" and incorporate breathing technique in every classes. Her capability of energy transfer helps most clients to get through the hard time on their trauma releases. Her meditation approach vary from different type of technique include using breath-work, mantras, chanting or visualizing. Her yoga classes are mostly combination of breathing, asana (postures) and meditation, for all the best things stays together.
About breathwork
These days there are many ways to increase health and happiness; diet, lifestyle etc. However, usually we overlook the most important thing of all… How to breathe properly. Most people breath below their capacity, and therefore feel tired. They turn to caffeine or sugar for energy, but this leaves them more depleted and acidic. By increasing our breath we increase our life force and can access more energy. The power of oxygen therapy in strengthening the immune system are now proven by scientific study.
Transformational breathing works in a similar way. A regular breathing practice has been known to eliminate sickness, addiction, psychosomatic illness, stress and many other dis-orders. Breath is also the main way our body detoxifies. How we breathe effects the way approach and deal with life. When faced with overwhelming emotions, we may restrict our breathing in order to prevent the flow of feelings. (i.e; shallow breathing will allow us to hold back tears when we are upset). By breathing less at key points in our life we suppress particular experiences that are too painful to feel at that time. So emotional charges and old patterns get stuck in our cells and bodies. These charges, which have not been felt and experienced consciously, take energy from us. We hold them down in the sub-conscious and even if we are unaware of them, they drain us.
Transformational breathing helps us integrate suppressed emotions without re-experiencing them. After a Transformational breath session, you may find meditation easier. You may also feel a stronger connection to the universe or a higher power. You may gain deep personal insights or experience transcendental states.
Transformational breathing is a self-healing modality. We do not rely on a doctor, shaman or healer, we take responsibility for our own health and happiness. The overall effect of Transformational Breathing is a happier, healthier, focused and more peaceful state. Looking after your self is important. We must be in a state of peace and power if we want to help others and contribute to the world.